Here's Why Travelers Head Toward Andermatt This Year (And You Should Too)
If exploring cities and surrounded by human-made luxuries isn't your style anymore, maybe you should plan out your next trip to Andermatt, Swiss Alps. The secluded village has been a popular travel destination for people who seek for a fascinating escape to nature, especially for those who love skiing. So, what does this Switzerland village have to offer?
Gorgeous Village Like No Other
Andermatt is located in Urseren Valley, Gotthard Pass, Switzerland. So, expect such beautiful view of mountains covering your horizon (Prepare to be refreshed!). Andermatt is one of the three villages located there and also the biggest one. Although it's named as "The biggest one", Andermatt isn't really big or small at the same time. You can say that it's a small village with wooden old-style European houses with enough crowds and facilities (Such as hotels, museum, and restaurants). Perfect!
Heaven for Skiing
Andermatt is an amazing travel destination for both summer and winter. But when it comes to winter, Andermatt offers an extraordinary skiing experience. Skiing down from 2,961 meters above the sea level in Gemsstock Mountain is surely unforgettable. The route may not be too comfortable if you're a ski newbie. But you can always learn from Andermatt Ski School's instructors. You can take the group or private lessons from them for £248 to £379. If you're interested, you can check Gemsstock skiing operating times and prices right here.
Incredible Mountain Views
Swiss Alps is widely known for its indescribable beauty. And you can enjoy it completely during your stay in Andermatt. If you're lucky enough to catch the clear weather, you can enjoy over 600 breathtaking mountain summits from Gemsstock, which claimed to be the widest panoramic view in Switzerland (It's 360o horizontal view. wow!). To enjoy this incredible view, you must go to the top of Gemsstock Mountain by cable cars. And walk up a bit to the viewing deck.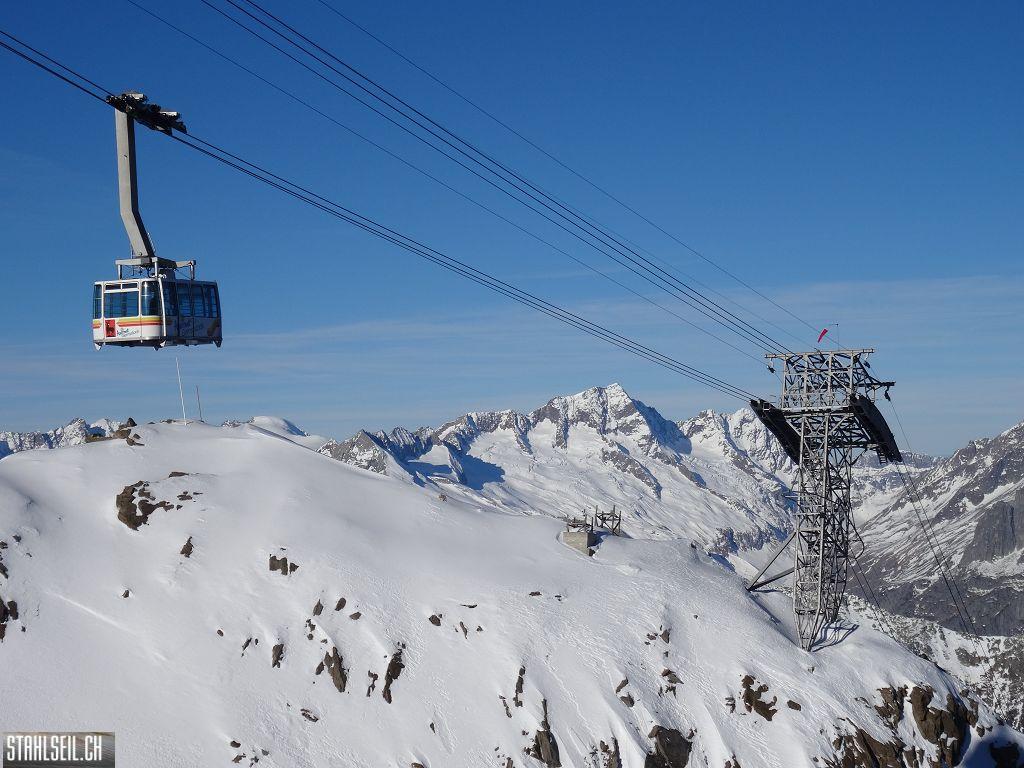 image by stahlseil
Biking Through the Beautiful Lane
As Andermatt is a pretty secluded place, you can have Andermatt's biking trails all for yourself (and your friends, if you tag them along). Andermatt's biking trails are divided into 3 different stages based on the difficulties level, so you can pick one that suits you. Stage 1 starts from Andermatt to Airolo (32 km), stage 2 starts from Airolo to Olivone (39 km), and stage 3 starts from Olivone to Biasca (35 km).
Image by andermattswissalps
All stages offer breathtaking landscapes and thrilling experience, so you won't leave Andermatt filled with regrets. If mountain biking is too much for you, you can always try Andermatt's cycling route, which is less adrenaline-pumping (Discover Andermatt cycling route here).
How's that? Are you interested in visiting Andermatt next holiday? How would you like your Andermatt trip to be? Let us know the detail by leaving a comment below. And if you love traveling as much as I do, hit the share button!
(zlf/gaekon)